Why I'm a personal dog trainer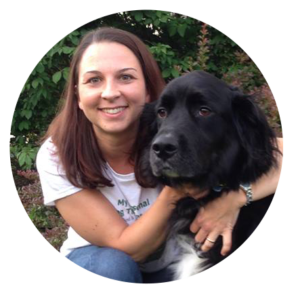 Dog training classes have their place, but I find they don't do busy people justice. It's just too much emphasis on results in the classroom to see results at home. And all the homework! Who has time?
I want my clients to see real change in their dogs. That's why I work one-on-one with a small number of clients at a time. This allows me to customize the training plan to your goals and actual life, so we have a real chance for success. It allows me to come to your home, both for your convenience and so your dog learns right in the thick of real life—where it matters.
It's also why I encourage use of my Board & Train program. As a professional dog trainer, I can get the job done much faster for you. And training your dog in my home as part of my family means I can then get the results easily transferred to yours.
My professional qualifications
I want to take the best care possible of you and your dog, and that means taking good care of my own professional development, even after 15 years on the job. Toward that end I am a graduate of the CATCH Canine Trainer's Academy, a certified Doggone Safe instructor, have my CPDT-KA (Certified Professional Dog Trainer – Knowledge Assessed) from the Certification Council for Professional Dog Trainers, and am a certified service dog coach with Cooperative Paws. On top of this, I regularly seek continuing education opportunities via professional conferences, seminars, and reading.
I am also a proud member of the Association of Professional Dog Trainers, the International Association of Animal Behavior Consultants, and the Pet Professionals Guild. These organizations strive to create high scientific and ethical standards in a currently unregulated industry. I support their efforts and strive to meet or exceed their expectations.
My household
I understand busy households. I share mine with a Pomeranian named Missy and a GoldenNewfie named Bear. Bear is a big love bug and assists with my three children, including providing Best Buddy duty for my autistic son.
Nothing is better than a home where all two- and four-legged family members fire on all cylinders together, and I can't wait to help create that household harmony for you.