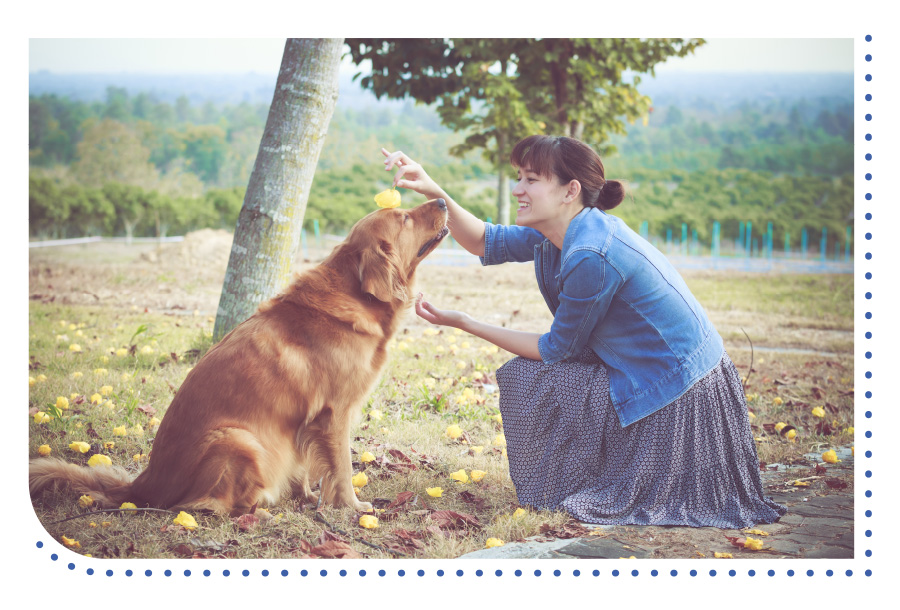 Personal dog training to fit your needs and your lifestyle
If you're like most of my clients, you're busy.
Really busy. Career busy and family busy and just life busy. Who has time for dog training classes? Not you!
I'm Jaime Juda, and I'd love to be your personal dog trainer.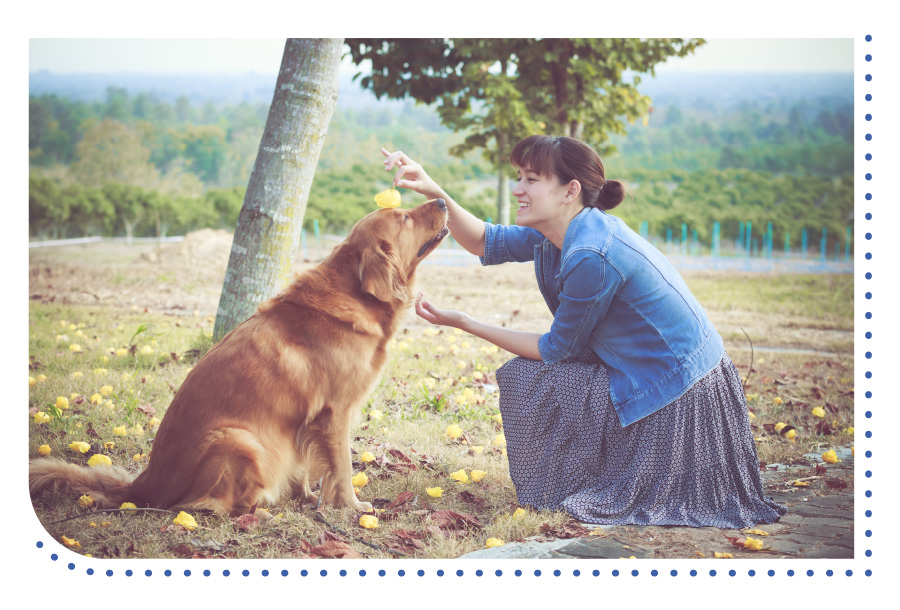 No one-size-fits-all training approaches here!
Wading through the morass of conflicting information about training techniques can be confusing and frustrating. Much better to match the training to the dog.
I'll custom build a training plan just for you—based on your training goals and your dog's personality and learning style.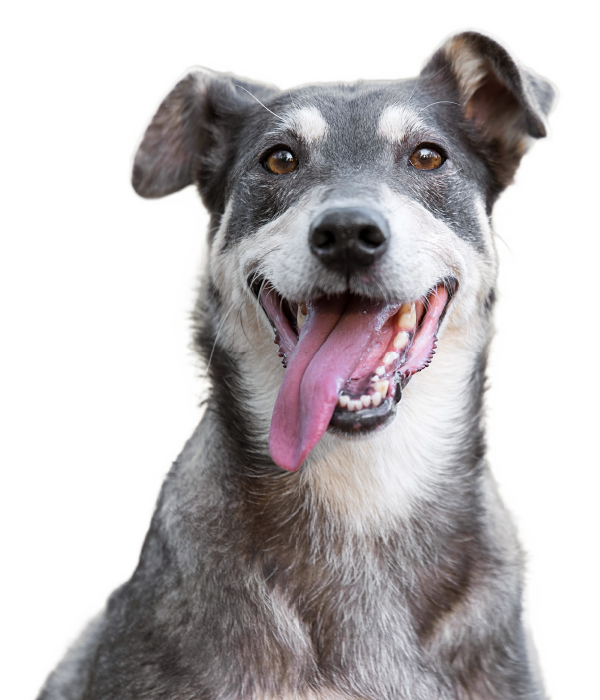 Training only works if it fits your lifestyle.
Too many trainers assign clients heavy homework loads, only to blame a lack of progress on your failure to "turn in your work." That's not fair!
As your personal dog trainer, I'll do as much of the training for you as I can—that only makes sense!
Learn more about your training options …in YOUR home, or in MY home.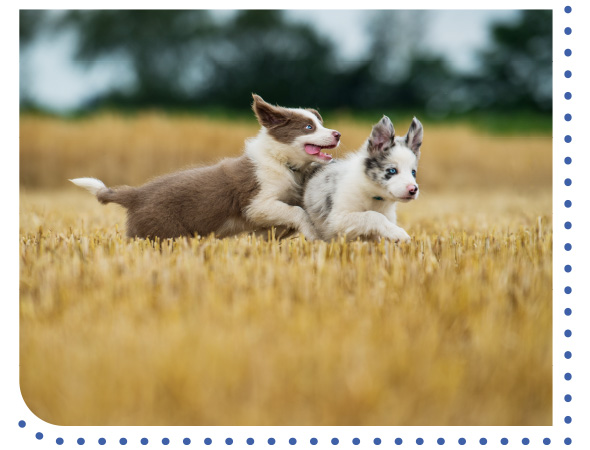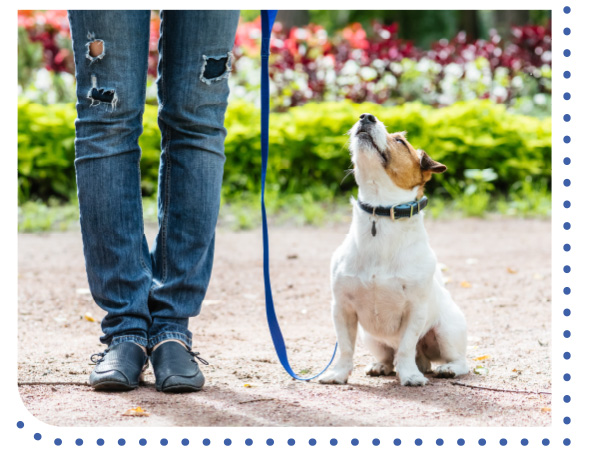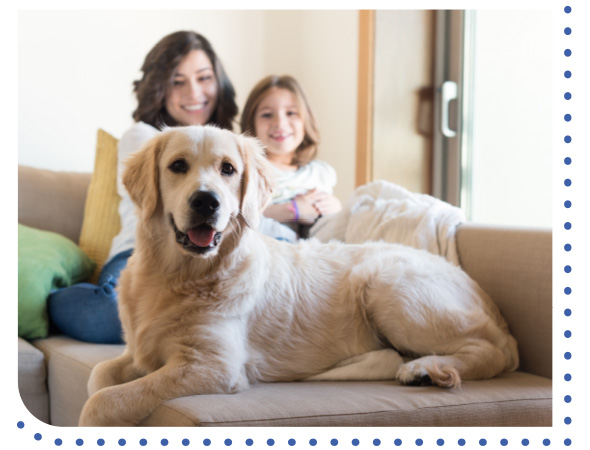 40 reviews on
Jaime is amazing! We researched so many different dog trainers and are we are so thrilled we found Jaime! Goose came home able to nicely walk on his leash, better impulse control leaving our counters and shoes alone, and loves his place! We are so thrilled we found her and trusted her with our 1 year golden retriever puppy. She works with each dog and individualizes their training to be able to shape behavior while still maintaining their goofy personalities. We love her positive training strategies focusing on redirection rather than punishing. Only draw back is she lives so far from us - that won't stop us from making the commute to use her for future sessions though! Thank you again Jaime for all that you have taught goose (and us!). And thank you for your continued help and support after he came home too.
Nichole Janssen
2022-06-06
Jaime is AMAZING!!! I truly believe her passion, experience, and expertise is second to none. We inquired with our 6-month old golden retriever puppy named Stanley as we were looking to build a very strong training foundation. Stanley definitely had some areas to work on as he constantly pulled while we were on walks and was easily distracted by anything in our path. He would bite constantly and didn't understand the meaning of the word "no" to anything from grabbing our shoes to jumping on the couch or kitchen counter. Jaime was truly the response to our prayers in finding assistance and we have absolutely zero regrets in sending Stanley to Jaime's 3-week board-and-train program. Stanley truly came back a different dog as he walks great, grasps the meaning of the word "no", and comes when called. We also have an effective training plan going forward to build off of everything Jaime did. The daily video updates we received were so helpful and knowing Jaime continues to serve as a resource for when we have questions has been incredible. We would absolutely recommend Jaime to anyone looking for a dog trainer!
After speaking with the trainer and sharing all of my two dogs problems, current situation, and our needs the trainer recommended training in their home environment not a board and train program. Unfortunately at this time she does not offer this type of training. Although we went with another trainer I truly appreciate her input and guidance on our situation.
Jaime is AMAZING. She understands dog behavior and she's passionate in teaching her clients about it. Dallas came home from Jaime's board and train program a happy and calm dog! Jaime sends video and email updates every day (except no video Sundays) of how your dog is doing and training progress. She has safety protocols in place such as safety leash clips, long lines, and airtags to ensure your dog is safe in her care. Dallas came home CRATE TRAINED, no more biting/digging the crate at 3/4am. He is no longer eating everything he sees on our walks and we would have to deal with stomach issues on and off. Dallas is so excited to stay in his "place" when we are cooking/eating dinner. Jaime is always one text/email/phone call away for ANY question (sorry, I know I bother you a lot lol). You can really kick back and enjoy your dog.
I have used Jaime now with 2 of my dogs. I'm happy to enthusiastically recommend her! You will not find anyone more knowledgeable about animal behavior. She takes your dog into her home for 3 weeks and is diligent and caring with the training. Both times I was amazed with the dog returned to me. She leaves you with a binder with explanations of behaviors, and how to reinforce the training your pet received. She is also a text or an email away to answer any questions that arise or situations that pop up. Long after your pet has been with her, she remains very responsive and helpful to ensure you have a wonderful and well behaved dog. Don't live with bad behavior, get Jaime! Here is a picture of my two. Now I only have to say one word and these two now go sit on their cot which make situations like people ringing doorbells or coming in your home stress free!
Rosie Buchalski
2020-12-07
We started with Jaime with the initial consultation and then one-on-one sessions with our new pup. Those sessions were great but we realized that he definitely needed more hands-on, constant training and decided on Jaime's board and train. Best decision ever! That rock-solid daily training and socialization helped so much! He listens so much better and while we still have some things to work on (based on his breeds), overall it is leaps and bounds from where he was before we did the B&T. We continue to work with him and re-enforcing the training Jaime gave him and she's always there for our follow-up questions. So glad to have found Jaime and could not have been happier with what she's done for our pup!
Roslyn Pellegrino
2020-09-29
We are so thankful we found Jaime & decided to go with our gut instinct & work with her & we are SO glad we did!! Our puppy Bailey, a mini Goldendoodle was showing signs of aggression & we were concerned we wouldn't be able to keep her as our family dog. We put her in Jaime's 21 day board & train program & she did a complete 180! Her expertise, her daily check in videos with her progress & the training & info she gave after she came home helped us incorporate the skills at home & we are thrilled to say we have the best, well behaved, loving family dog! She is so knowledgeable, professional & detailed & I love that if I need anything, she is always responsive! If you are looking for an exceptional trainer, Jaime is the best!!!
We contacted Jamie regarding our puppy, Ellie, and Jamie responded immediately. I had communicated to Jamie that Ellie was not sleeping, she was acting out more than a typical puppy with jumping and biting and that we just couldn't seem to get her on track in any area. We had a consult with Jamie and signed up for a three week training program. However, we were given strict instructions in the meantime before Ellie would begin her three weeks with Jamie. We began to see a difference in Ellie within three days so that by the time we dropped her off with Jamie, she was ready to work. What Jamie accomplished with Ellie is miraculous. Ellie walks beautifully on the leash, she sit/stays, down/stays, goes in her crate easily, and is an absolutely love. She does not jump and greets new people calmly. You can tell that Ellie is crazy excited by the speed of her tail wagging but she is not giving into her impulses. Truly amazing. We loved Jamie's approach of positive reinforcement and using lack of reward instead of punishment. Jamie has been available to us at all times to answer questions and provide clarification. Jamie assured us that even though the three weeks had ended, we will always have her as a source of support. I cannot say enough about the entire experience. Jamie is truly amazing and clearly loves what she does; it shows in the dogs. Ellie is so happy and playful and has truly bonded with each member of our family. She is an incredible dog and we have Jamie to thank for that.
Ready for the relief of having your own personal dog trainer?
I can't wait to get started.