Obedience Classes
Game-Centered Training
Playtime is Learning time
So many obedience programs focus on what the dog is doing wrong — never really capturing what the dog is doing right. This puts the dog and owner in a constant state of worry.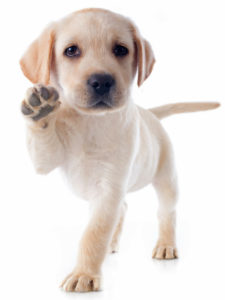 I use a rich variety of fun GAMES and ACTIVITIES to get the desired results. Your dog is actually excited about learning and looks forward to impressing you. It is a real "game changer" for both the dog and the owner! With a game-centered style of training, we take our dogs from worriers to happy, optimistic tail-waggers.
CLASS DETAILS
Number of Classes: 4 weekly classes (class meets on the same day/time each week)
Length of Class: 1 hour
Handouts: At the start of class you will receive a handout that will help you log the skills, training and games you cover each week
Prerequisite: Dogs must be at least 12 weeks of age.
WHAT MY CLIENTS SAY
My clients (the dog owners) are over-the-moon excited about using games to train their dogs. Training becomes playtime with their pooches, not work. After all, who doesn't like to play with their dog? As one client put it, "I was amazed at how much easier this was for me to train my dog than having to learn a bunch of commands or hand signals."
HOW TO ENROLL
Call me at 630-240-7850 or fill out my CONTACT FORM. We can discuss what behaviors you want to focus on and I can let you know when then next session begins.
PRICE
Cost of each 4-week session is $125.