Board & Train Program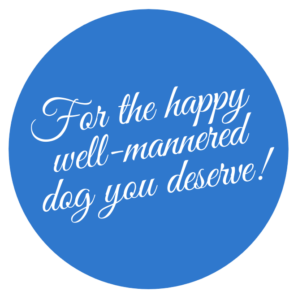 21 Day Program
Rock solid, exceptional obedience. Both on leash and OFF leash.
Your dog will be able to: Sit/stay, down/stay, place (go to bed), walk nicely on leash, and come when called while in distracting environments.
Two transfer sessions to teach YOU how to maintain what your dog has learned.
Daily video updates of your dog's progress
Any necessary training equipment *
Exclusive overnight boarding privileges available only to my Board & Train clients. Pricing for boarding is available upon request.
ONGOING SUPPORT
One thing that separates me from other training options is my ongoing training support for the LIFE of your your dog. That's right. Once you make the decision to hire me, I never abandon you — you're making a long-term investment in your dog.
WHY THREE WEEKS AND NOT LESS?
I have found that anything less than three weeks puts a lot of unnecessary pressure on your dog. Three weeks makes it a fun experience while your dog builds excellent obedience and impulse control. It also gives me time to incorporate a lot of field trips to places such as parks, family parties, sports games and stores. Your dog gets to practice in real world settings BEFORE they go home.
LEARNING ENVIRONMENT
Your dog will be staying in the comfort of my home and treated like a member of my family. How else does a dog learn to be a well mannered family member? I like to think of it more as a "doggie vacation with training" than "boot camp."
WHAT ABOUT SERIOUS BEHAVIOR ISSUES?
If your dog has more profound behavior issues such as moderate to severe aggression and/or anxiety, four and five week programs are available.
* To be determined by trainer. Typical equipment: clicker, harness, leash, collar, treat pouch.
---
Recent Graduates
Graduates
"We could not be happier…

…with the job that Jaime did. Our Margot (a 12 week old Bernese Mountain Dog) went into her 2 week board and train as a total maniac – almost impossible! When Jaime came out for the follow up training session with us, we saw a dog that listened, behaved and loved doing so! I would recommend Jaime with 100% confidence." –Daniel N.
"After talking with Jaime …

…we decided the best thing for Dash was to go with the board and train package. It was great knowing he was going to be in her home, treated like family and not in a kennel. She called every evening and gave us an update and I was able to call at anytime to check in. At the end of the week when we went to get him, we were amazed at the difference in our dog!" –Kelly M.
---
Let's get started with a free phone consultation