The statistics are staggering
When 50% of our children are being bitten by a dog by the time they are 12 years old and 77% of bites come from their family or a friend's dog –- that's an opportunity for education. That's why I regularly give talks on bite prevention in schools, libraries and shelters.
Share the videos below with your kids to help them learn what dogs like and don't like. HAVING FUN and STAYING SAFE with your own dog and dogs EVERYWHERE is what it's all about!
For Pre-Schoolers
For Elementary Age Kids
For All Ages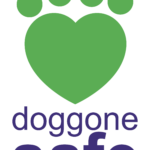 I believe that through EDUCATION we can teach people to read dog body language. When you understand what a dog is saying, you can better manage the environment to prevent unfortunate situations. That's why I'm a member and certified presenter for Doggone Safe, a non-profit organization dedicated to educating children, families and dog owners how to act safely around dogs to prevent bites.
Help me spread the word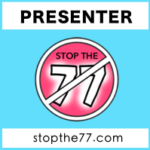 As a certified presenter for both Stop the 77 and Doggone Safe, I regularly give presentations to schools, libraries and shelters. Please contact me if you'd like me to speak to your organization. Together we can make a difference in bite prevention.